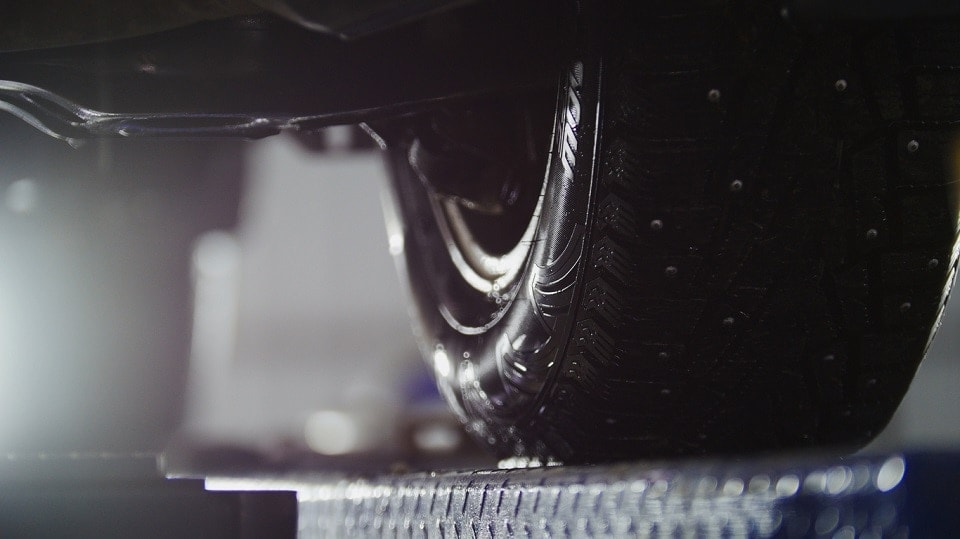 Tire Alignment Service near Denver, CO
Even if you're a cautious driver, it's easy to let some things slip your mind. There are a lot of moving parts to keep track of, and sooner or later, they'll all need maintenance. While oil changes and brake inspections are common services, monitoring your vehicles alignment is just as important.
Alignment problems typically catch a driver's attention once they have started to wear on the vehicle's tires, but the issue begins in the suspension system. Your car's suspension is always under pressure, and it has to bear the brunt of every bump in the road. A surprise curb, pothole, or rocky road has the potential to throw the system out of alignment. When that happens, your vehicle can't ride evenly on all four tires, and it won't be long before you see signs of wear and tear.
If you suspect that your alignment might be out of order, you can count on the skilled technicians at Mike Shaw Subaru to restore your vehicle to optimal condition. You can also expect the job to be handled quickly and for an affordable price.
Signs That You're Due for Alignment Service
Even though the warning signs may start out as subtle, it's prudent to keep a close watch on your tires, especially if you've recently encountered a nasty curb or bump. If the alignment is off, you may see uneven wear along the sides of your tires. You might also experience the effects of misalignment while driving, as the vehicle may seem to pull to the side even when you're trying to drive straight.
When you bring your vehicle in for an inspection, our factory-trained technicians can take a close look and determine the best course of action. Just like any other automotive problem, the longer you wait to fix the issue, the worse it will get. If you want to ensure your alignment, tires, and all other aspects of your car are functioning properly, don't hesitate to come by our service center. Scheduling your service today could spare yourself more costly problems in the future.
Schedule Your Service at Mike Shaw Subaru
At Mike Shaw Subaru, we've served Denver area drivers for more than 15 years. Divers from Thornton and all across the Front Range can count on us for fast and efficient automotive service. Whether you're coming in for alignment work, new tires, an oil change, or any other form of maintenance, we will work on your vehicle with absolute care and peerless expertise. Our technicians will work diligently to get you back on the road quickly, and while you wait, you can take advantage of our complementary shuttle service.