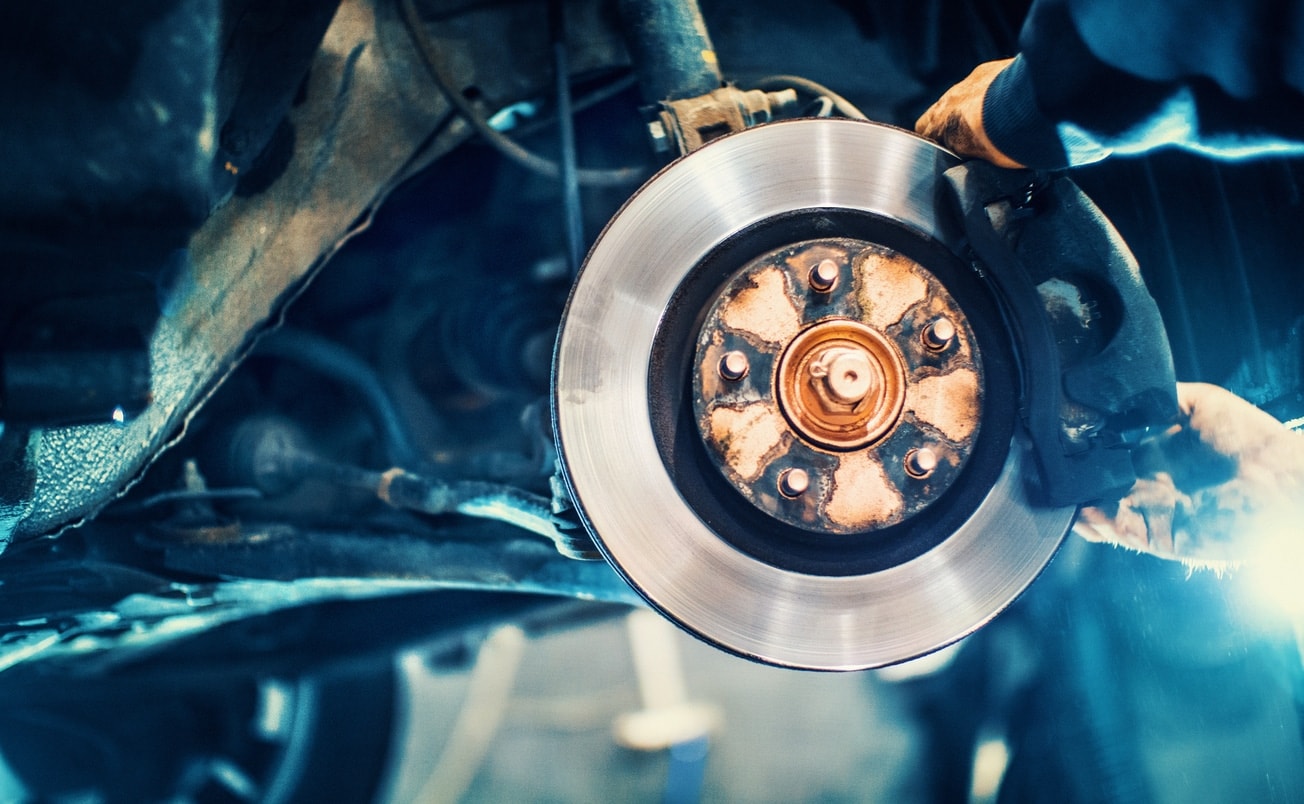 Expert Brake Service in Thornton, CO
Your brakes are the single-most crucial safety element in your vehicle, which is why it's so important that they're kept in excellent shape at all times. Even if your car is equipped with all the latest and greatest advanced safety systems, they won't be of much help if your brakes aren't functioning properly.
To protect yourself, your passengers, and other drivers on the road, you need to take brake service seriously. But just because it's serious doesn't mean it's difficult or inconvenient. When you trust your car's brakes to the service center at Mike Shaw Subaru, you'll see that important automotive work can also be quick, easy, and budget-friendly.
Our service center professionals are brake experts who are skilled at working on all makes and models. When you bring your vehicle in for brake service, our technicians will perform a thorough inspection to see exactly what is required to get your car back to the top of its game.
As with all departments at Mike Shaw Subaru, our service center's number one priority is your complete satisfaction. You can count on getting accurate and honest diagnoses of your vehicle, reasonable prices, and top-notch customer service every time you bring your car to us.
How Do You Know If Your Brakes Need Service?
No one knows your vehicle quite the way you do, so it's important to trust your instincts. If something feels "off," it's always a good idea to get it checked out. At Mike Shaw Subaru, our service center techs are standing by to inspect your car and give you trustworthy recommendations and assessments. When it comes to something as vitally important as your car's brakes, you don't want to take any chances.
Still, there are some key indicators that your brakes are in need of service - it may be time for a parts replacement or at least an inspection. Head off potential catastrophe on the road by bringing your vehicle in for service if you notice any of the following:
Grinding sound or sensation when you brake
Squealing or screeching brakes
Shaking or vibrating
Decreased brake responsiveness ("squishy" brake pedal)
Schedule Brake Service at Mike Shaw Subaru
No automotive problem gets better if you ignore it. Be a responsible driver by facing the problem head-on. When you're getting the work done at Mike Shaw Subaru, you'll be relieved and thrilled to discover that brake service is not only quick and easy, it's also affordable. We have low service prices every day, and we also offer a lineup of valuable service and parts coupons to take even more off the bill!
Don't wait another day to get your brakes back to their full stopping potential. Your safety depends on it, and Mike Shaw Subaru is here to make it happen. Schedule brake service today!